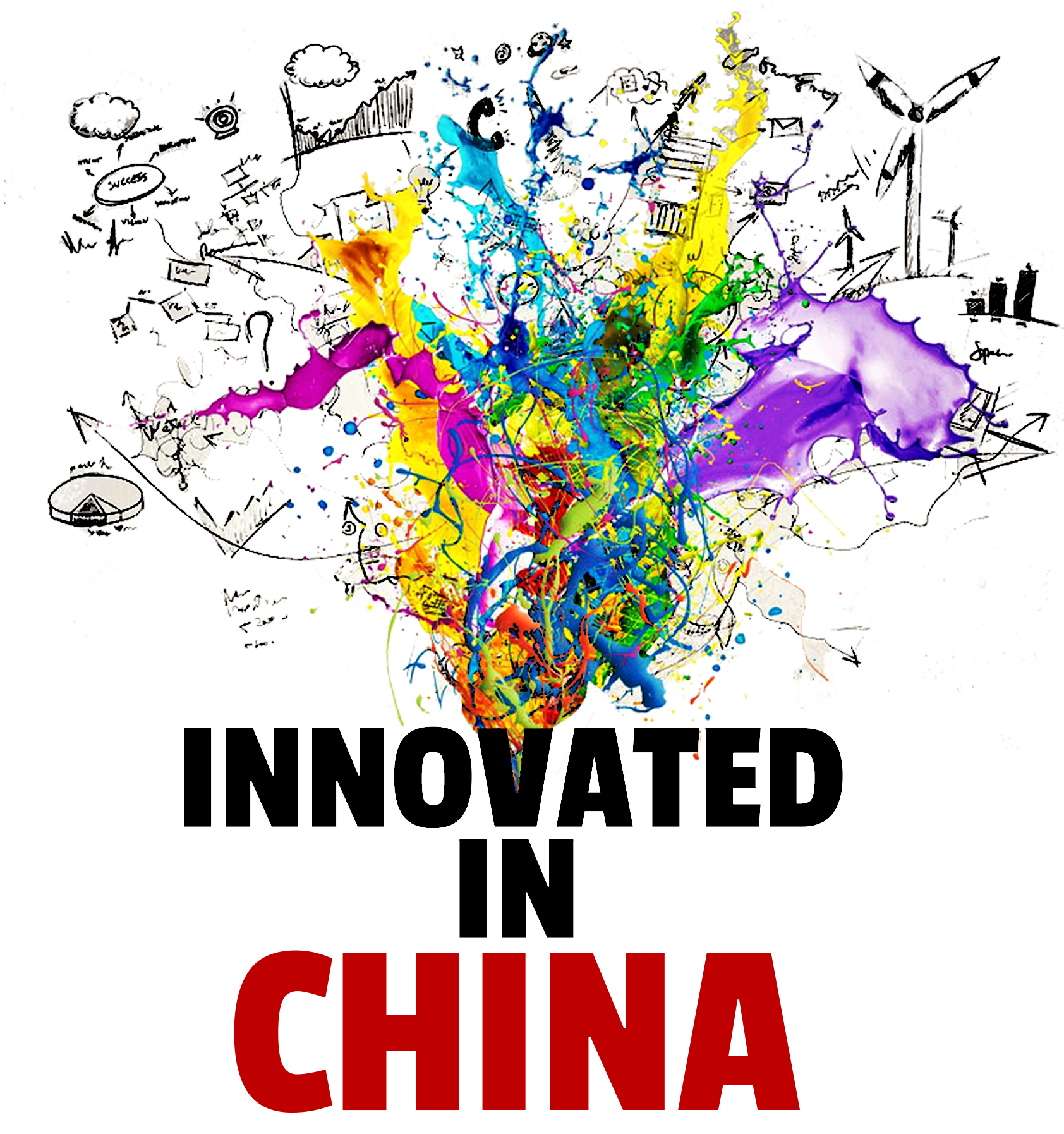 Note: This is the first chapter from 'Innovated in China' (2017).
---
"Was that building always there?"
 – Liu Zhilin, Beijing Local
I LIKE TO SIT IN CAFES AND WORK. In fact, I'm doing just that right now. I've been frequenting this particular place for the past two years—a comfy, trendy space that serves a mean cappuccino. Located in Zhongguancun, Beijing's very own dubbed "Silicon Valley", the café menu has remained virtually untouched throughout my many visits here, while the dining experience has become nearly unrecognizable. Gone are the days of waiting for a server to take my order. Now, I browse a magazine-like menu on my phone after using WeChat to scan a QR code on the table. I also no longer need to open or even bring a wallet along to pay for my food. After selecting the items I want, I proceed straight to the payment method selection and pick between either WeChat Wallet or Alipay— two services that are single-handedly ousting cash and credit cards out of China.
My WeChat profile photo is then displayed on a large screen in the café next to pictures of other café-goers, giving us all precise time estimations for how long our respective orders will take to be ready. A single server stands by to deliver dishes to all the tables and help with anything the phone cannot handle. Surprisingly, despite the clearly unbalanced ratio of patrons to staff-members, for the most part, the one waiter seems far less hassled than the standard half-dozen or so harassed-looking workers in a regular establishment. Finally, at the end of the meal, all that is left to do is simply get up and leave.
It's a beautifully smooth and efficient process, one that feels very futuristic and incredibly intuitive at the same time. In China, my experience in this café is not an isolated development at a novelty shop. Rather, these type of digital service integration systems are quickly becoming the sweeping norm throughout the country—spreading across numerous industries and reaching urban and rural locations alike. Today, for the larger part of 1.3 billion people living in the country, daily tasks and chores are only a smartphone away.
China has changed in more ways than one since the beginning of the reform era in the late 1970s, with drastic developments seen in both its domestic and international sectors. From startups that have reached unicorn status in under two years, to massive construction projects that are completed in just weeks, China has an unprecedented pace of growth that is often difficult to grasp in its entirety. Among the many stories of change, some reflect the pitfalls of overly hasty progression, while others prove that action trumps meticulous planning. One case that exemplifies both outcomes of such fast evolution is that of the bike-sharing revolution.
Beginning in 2008, bike-sharing in China was first introduced in Hangzhou, Zhejiang. The Hangzhou Public Transport Corporation developed a system of both permanent and movable-by-demand docking stations that offered rental bikes for residents and tourists to use during daytime at little-to-no cost. With a goal to manage the growing motorized traffic congestion and address environmental concerns in the city, the green initiative quickly took off, becoming by 2011 one of the largest bike-sharing systems in the world alongside paralleled success in the city of Wuhan. By 2013, China had a combined fleet of roughly 650,000 public bikes. The bike-sharing concept caught on so favorably in China largely due to its utilization of the existing Chinese bike-riding culture and bike-lane infrastructure common throughout the country. It was therefore no surprise that with two fruitful cases of bike-sharing in the nation, a new system would soon emerge to shake up the market—enter Ofo.
Ofo, a word whose letters pictorially depict a bike, was founded in April 2014 and formally entered the market in June 2015. Originating as a Peking University student project, Ofo's bike-sharing concept reinvented the global playing field by eliminating docking stations, thereby making it the first bike-sharing company of its kind. Success for Ofo came big, and it came fast. With a flexible and convenient model allowing users to leave bikes anywhere and at any time, consumers quickly took up to the new business. Soon, the company's signature banana-yellow bikes began dotting campuses around Beijing, then busy urban streets, and later cities far beyond (from 2015 onwards). In a matter of months, numerous simultaneous changes rapidly unfolded, changing the market landscape completely.
Ofo had a few strong weeks as Beijing's monopolistic bike-sharing start-up, but flaws in the bikes' designs quickly became apparent. The original batch of bikes were of relatively poor quality, not easily trackable, and not immune to the bike thievery epidemic rampant in China. Despite a basic lock system that gave a passcode via scanned QR code on the Ofo app, sly users quickly figured out how to pick and jam the locks— effectively making the bikes their own. Meanwhile, others took advantage of the poor bike quality to steal parts like pedals, saddles and bells to sell on the black market. While Ofo scrambled to mass-produce more bikes to meet inflating demand and a dizzying rise in user figures, an avalanche of competition began flooding the market, hoping to fill the void and join in on the successful new trend. Before long, rainbows of bikes, each representing a different company, lined the streets throughout China, aggressively contending for territory. To stand out in the literal sea of competitors, each firm offered slight variations to the bicycle models— baskets, GPS tracking systems, rough terrain wheels, double-seating, colorful paint-jobs and more. By the time Ofo introduced a new set of sturdier bikes, Mobike—established in 2015, had already become the alternate leading competitor, with roughly 70 other surviving companies scrambling for the market leftovers. Today, 13 of these Chinese start-ups rank in the top-15 of the biggest bike-sharing programs in the world.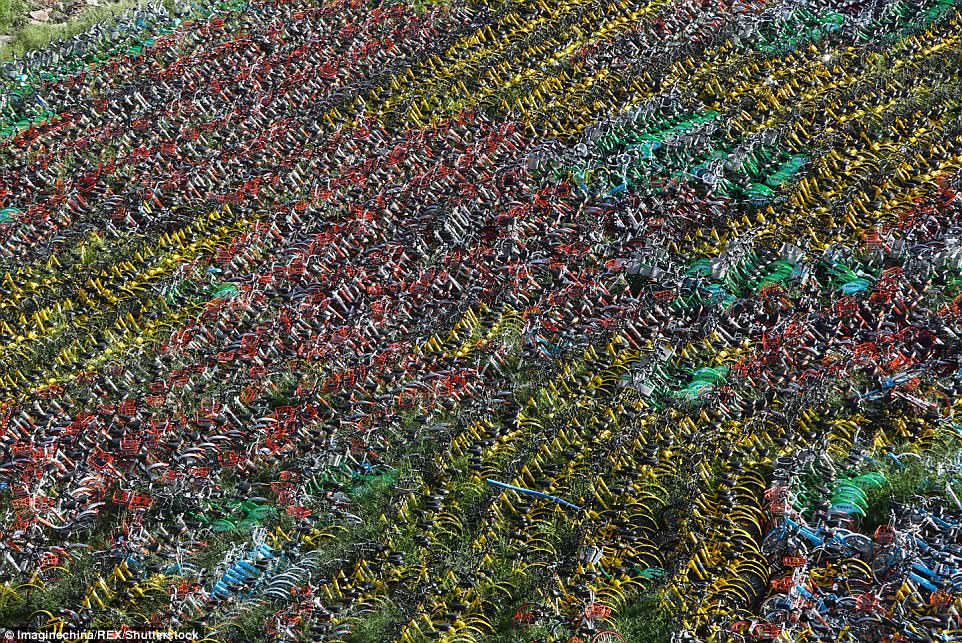 In total, it is estimated that some-35 million public bikes fill Chinese streets nationwide—a figure growing so fast it might be vastly underestimated. With public bikes offering such luxuries as not having to worry for maintenance, theft, and route-planning (you can always park in one place and later grab another), the bike-sharing craze has virtually eliminated any need for individually-owned bicycles. As a result, massive bike-graveyards have practically formed overnight, adding rusting private bikes to the mass of public ones. The rapid landscape change has proven to be a sudden nightmare for city authorities as well as a safety hazard for pedestrians who are increasingly pushed near the street due to narrowing sidewalk space. In some cases, the two-wheelers have become so polluting and invasive that they have been tossed aside in rising heaps, creating mountains of discarded bikes.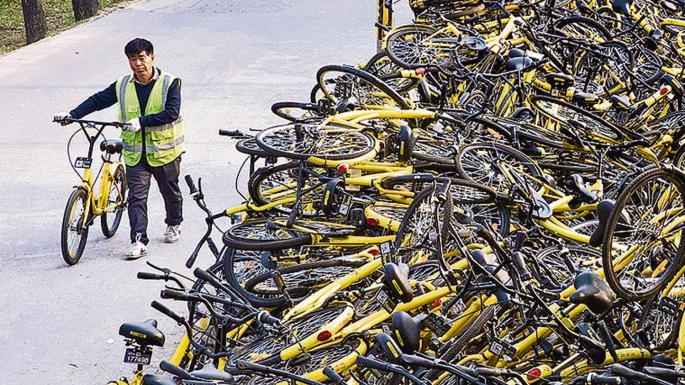 It is important to remember that this war of bike firms and entire new bike-laden city scene didn't evolve over decades in China, it happened in just over two years. Moreover, the most rapid growth spurts in competitors and bicycle supply happened over mere months, from around January 2017 to June 2017. In the blink of an eye, the urban landscape quite physically changed as the bike-sharing market exploded— setting colossal records in previously unchartered markets. In this whirlwind of a journey, it remains to be seen if these business models can become profitable with rides that cost only a couple of cents per spin.
Currently, most of these start-ups employ a profit model that relies heavily on a one-time deposit that users will hopefully never claim. Such a concept is risky as it chances the possibility of consumers losing confidence in the companies and seeking refunds on their deposits, thereby throwing the firms into immediate losses. "The business model is a bit puzzling … It's very capital intensive, and they've got to maintain the bicycles," says Paul Gillis, a professor and co-director at Peking University's Guanghua School of Management. "With these low fares, I can't see how they could possibly be earning a positive cash flow at this point."
Still, though not yet obviously profitable or sustainable, investors have been piling in. Mobike and Ofo reportedly raised a combined $1.3 billion in funding in 2017 alone, with an additional three undisclosed rounds between the pair. Furthermore, Ofo currently boasts immensely impressive figures— peaking as the most popular app on Apple's China store with over half a million downloads a day. Mobike has meanwhile become the world's largest bicycle operator. "If you've got hyper adoption, you've got a consumer phenomenon," says Jeffrey Towson, a private equity investor and professor at Peking University. "You can figure out how to make money later."
Truly, only time will tell how this unfolding spectacle will eventually play out. As China's bike sharing giants now set their sights on international markets, the industry must find a way to stabilize itself or otherwise crash as fast as it grew. Still, this case-study helps make one general idea about modern-day China very clear.
Changes in the country happen very fast.
Blink —and you'll miss it.