Chinese Startups Entrepreneur Service Holding Company:
What is DIVVII?
DIVVII, Inc. (pronounced div-ee, from the phrase "divvy up") is an entrepreneurial services holding company that makes it easy for anyone, anywhere to access the resources required to achieve entrepreneurial success, using data science. The company currently has three subsidiaries:
DIVVII Media (based in Los Angeles, USA)
DIVVII Capital (launching soon in the first quarter of 2018)
DIVVII China (based in Shanghai)
This article focuses on DIVVII China and its unique programs for students and aspiring entrepreneurs.
What is DIVVII's inspiration?
Nicholas (Nick) Clark and Tidus Coleman became friends when Nick was a student at Georgetown and Tidus was working on a veteran's initiative for Michelle Obama's office. They combined their backgrounds in entrepreneurship and international education to co-found DIVVII, Inc. Nick moved to Shanghai almost three years ago and currently manages DIVVII China.
What is DIVVII's purpose?
DIVVII China seeks to empower entrepreneurs and help people solve problems through mentorship services and educational programs.
What is DIVVII's method?
DIVVII fundamentally views entrepreneurship as problem solving. So, while DIVVII China does not focus explicitly on social enterprises, this definition of entrepreneurship means that DIVVII often supports startups with a social bent and focuses on creating value through tackling community issues.
What are DIVVII's core products and services?
In 2015, DIVVII China launched a mentor-matching program MVP (minimum viable product) that is undergoing improvement. DIVVII China also runs a summer fellowship program and yearly programs for students interested in social innovation and entrepreneurship (see below).
DIVVII Media and DIVVII China both provide B2B (business-to-business) services.
DIVVII, Inc. has built a large network of business professionals and organizations to match with aspiring entrepreneurs.
What is DIVVII's long-term vision?
DIVVII's long-term vision is to build an online global ecosystem for entrepreneurs to become more successful – this includes a community of entrepreneurs as well as investment and startup tools. Ideally, anyone with a phone and internet connection can be supported as an entrepreneur.
What are DIVVII's target aims?
In the next year, DIVVII China is also trying to double the number of students and early-stage entrepreneurs engaged in its programs from around 70 to 150+.
What features did DIVVII's "U.S.-China Social Innovation Fellowship" program have this summer?
The second year of DIVVII China's U.S.-China Social Innovation Fellowship concluded in August 2017. This is DIVVII's signature summer program for high school students in the U.S. and China. The following is data about the program as it stands:
–Mentor Matching for Students: The fellowship pairs select college and graduate-student mentors with teams of 4 to 7 American and Chinese high school students.
–6-Week Curriculum: Mentors use a provided curriculum that teaches students essential social entrepreneurship skills, from identifying a social issue to surveying potential customers, to creating a business plan and investor pitch.
Communication: Mentors and students meet in twice-weekly, 1-hour webchats using Zoom.us.
–Process for Student and Mentor Selection: DIVVII China aims to help students develop the "soft skills" that make a successful entrepreneur and study abroad student– flexibility, adaptability, relationship building, etc. Prior experience in social innovation and entrepreneurship is helpful, though not expected or required. Both students and fellows independently applied to the summer fellowship program.
Students: DIVVII China evaluates students' motivation, openness to learning from mentors and students from another country, and ability to participate in the weekly online meetings.
Fellows: DIVVII China reviews mentors' backgrounds in startup and social projects, favoring candidates who were (or are) active student entrepreneurs, before pairing them with students.
–Organizers: Co-organized by DIVVII and GOOD Projects, in conjunction with the office of D.C. Congresswoman Eleanor Holmes Norton, Startup Hoyas (the entrepreneurship initiative at Georgetown University), and Bespoke Mentors.
–Platforms Used: DIVVII China uses its own "dashboard" website, where mentors record student attendance, take notes, schedule meetings, etc. This dashboard MVP is being expanded into an alpha product to facilitate future programs and free online mentoring.
–Competition: The fellowship ends with a pitch competition. Each team of mentors and students pitches their business plan for a social enterprise to a panel of professional investors online. The winning team with the most viable and interesting social enterprise receives $1,000 in seed funding and 2 weeks of mentorship to build and deploy a MVP.
–Targets: For the fellowship's third year, DIVVII China aims to scale up and get more partner organizations involved, direct more energy into execution, and admit more students with a minor background in business/entrepreneurship (to help guide less experienced students).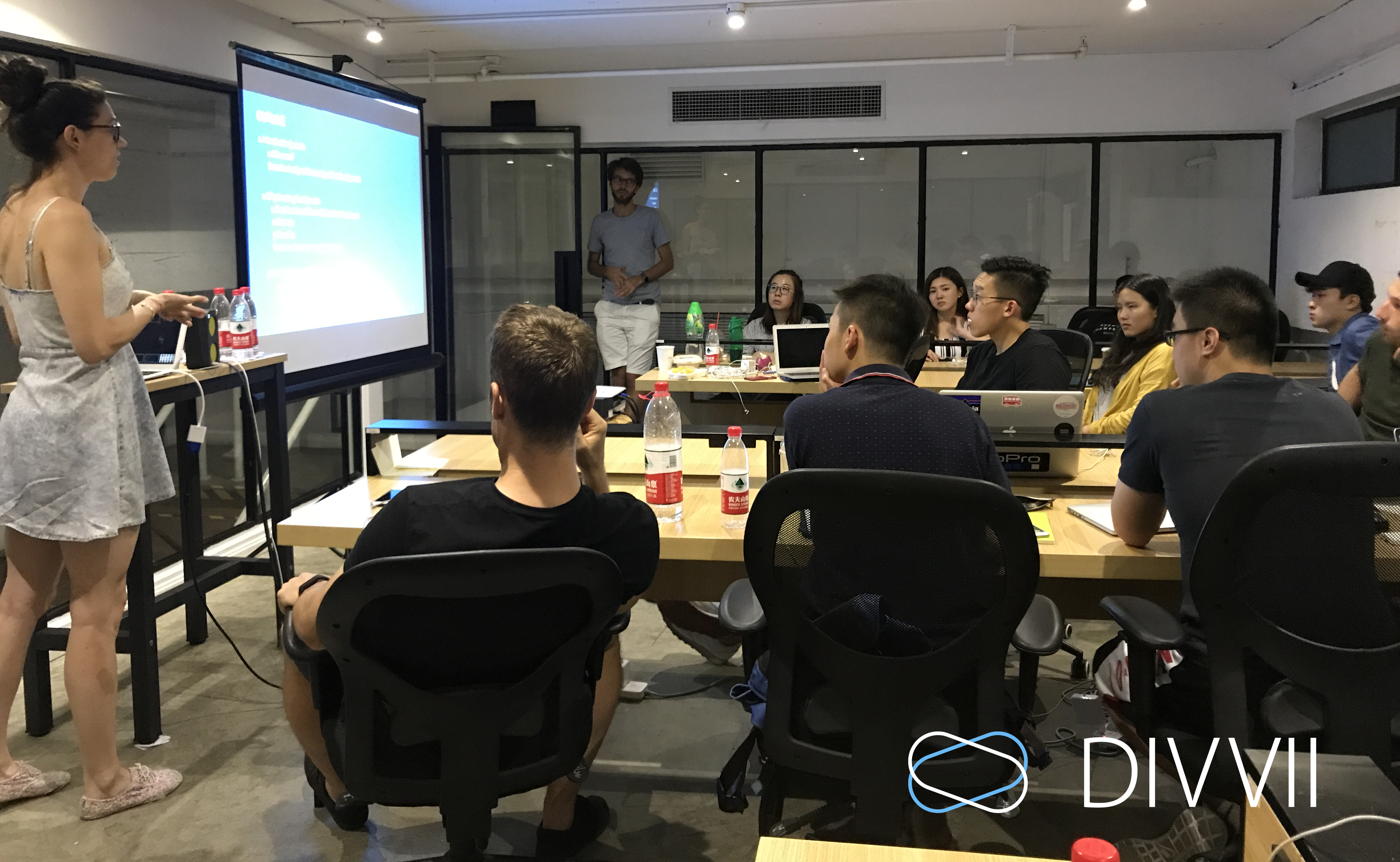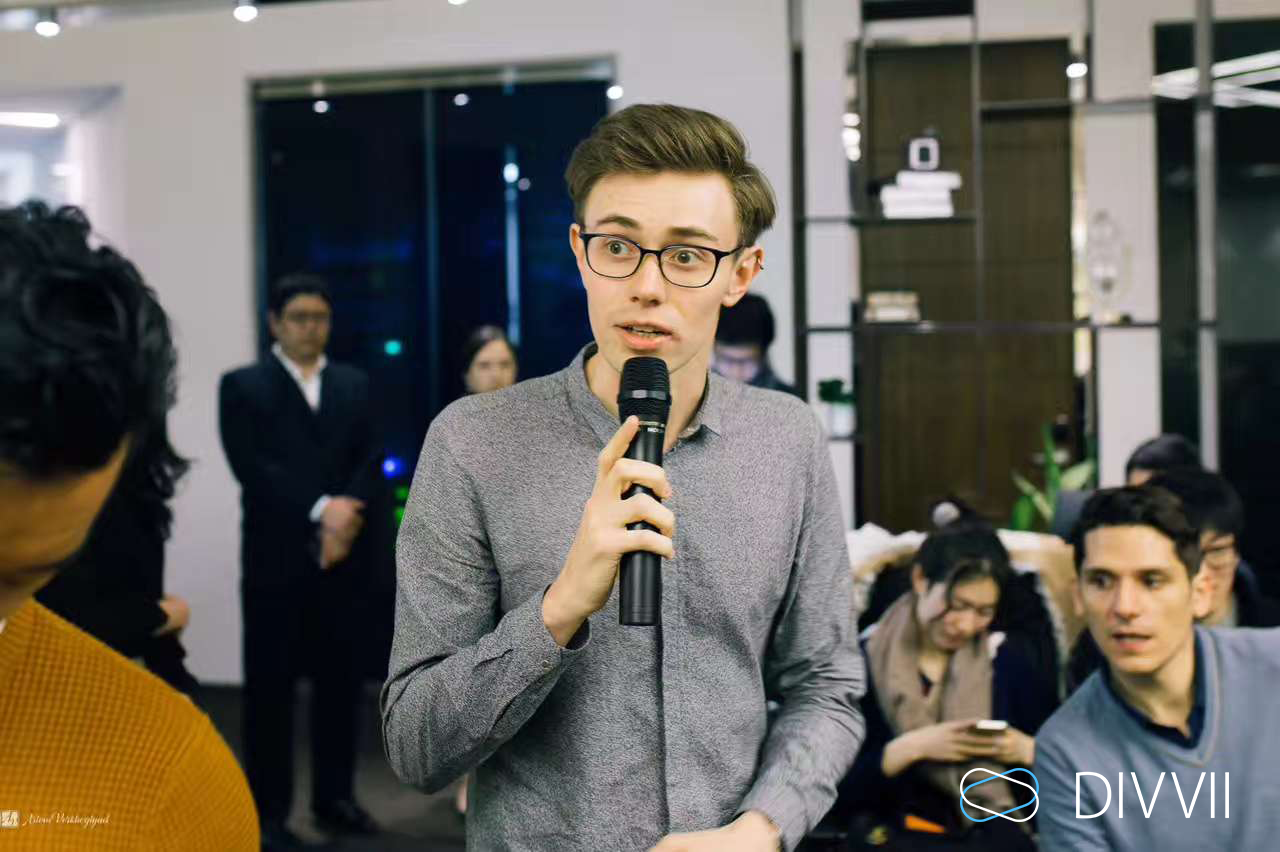 What are some challenges DIVVII encountered with the second fellowship?
While there were no major technical issues, DIVVII China did encounter some personnel issues (ex. mentors or students being unable to attend meetings).
DIVVII China gathers end-of-program feedback from students, mentors, and partner organizations using online surveys.
What else does DIVVII offer its clients?
DIVVII also offers the following services in addition to the aforementioned features:
–Mentor matching for entrepreneurs: DIVVII China helps match entrepreneurs from China and other countries with experienced, active business owners as well as other organizations that support startups.
Since 2015, the program has connected entrepreneurs from 20+ different countries (including China) with mentors.
Mentor matching also helps foreign entrepreneurs understand the legal and professional frameworks for doing business in China.
–Coding/programming opportunities for students: This winter break, DIVVII China will run several "hackathon"-style events for students in China.
High school students can learn a basic programming language and electronics hardware skills for a Toky Watch, an Arduino-based "smart-watch" that's also a fun tool for teaching electronics and programming basics to younger audiences. Participating students program the smart-watch in creative ways to solve a daily challenge.
College students can participate in a hackathon using Ruff, an easy-to-learn IoT (Internet of Things) operating system powered by JavaScript. Students will see a Ruff demo to learn how to use the product, develop a hardware tool, and then design a business around it.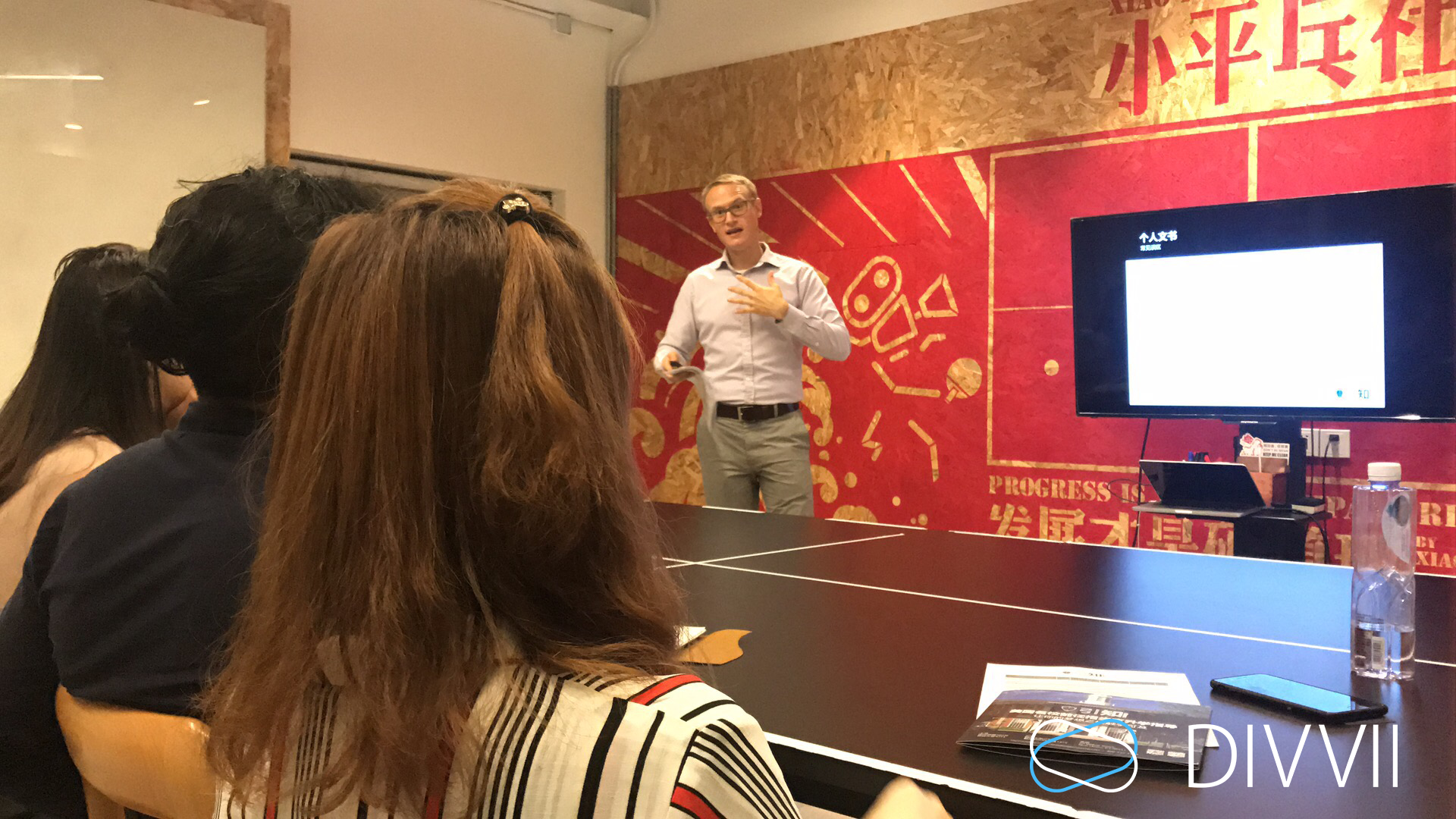 What are DIVVII's core financial aspects?

DIVVII China doesn't intend to monetize the mentor matching service, but is building different revenue streams through an online platform.
DIVVII China charges individual students small program fees for educational programs. Startups and organizations pay fees for DIVVII China's proprietary programs.
DIVVII Capital will be making investments in high-impact startups, akin to an accelerator.
What are DIVVII's social media, marketing, and PR strategies?
WeChat is DIVVII's main marketing and PR tool in China, and has been hugely valuable.
DIVVII China's online platform (in development) may also become a marketing tool.
In the U.S., DIVVII Media relies on professional connections as well as Facebook, Instagram, and other standard social media platforms.
What's it like being a foreign-owned startup in Shanghai?
Shanghai is an extraordinary place to be a foreign entrepreneur! The city has a lot of favorable aspects, such as a supportive community of fellow entrepreneurs and a great legal environment that makes it easier for foreigners to form a business.
However, there are some pitfalls for foreign entrepreneurs as well:
Meet the team!
DIVVII China currently has one intern. DIVVII Media has three full-time employees. Both sides of DIVVII will be seeking more employees as they scale and grow.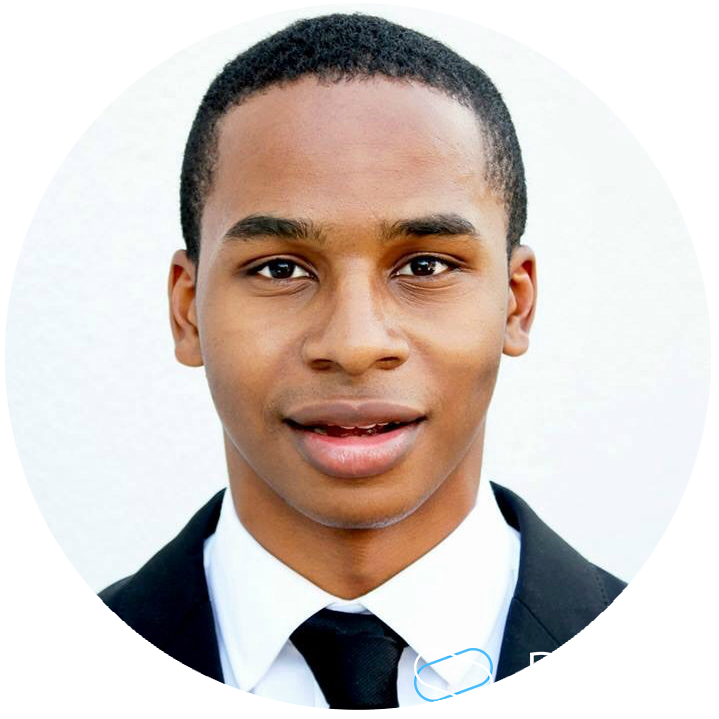 Tidus Coleman: Tidus is the Chairman and President of DIVVII, as well as the CEO of DIVVII Media, a company that offers highly effective business development solutions to entrepreneurs and medical professionals looking to increase their revenue and scale their business. A lifelong learner, investor, and entrepreneur based out of Los Angeles, California, his passion lies in global politics and technological singularity. He aims to use data science, machine learning, and digital media intelligence to make it easy for anyone, anywhere to access the resources required to achieve entrepreneurial success.
.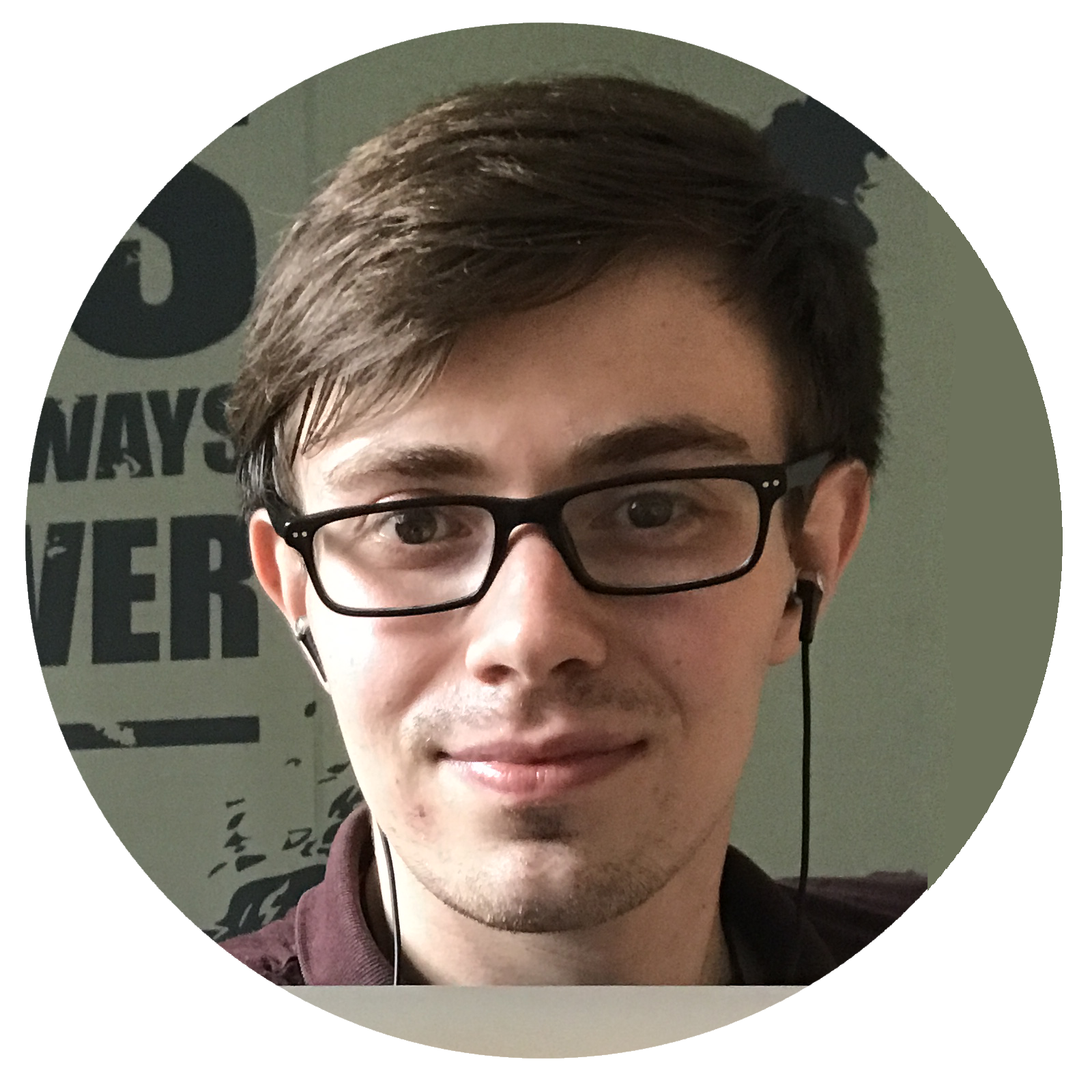 Nicholas Clark: Nicholas is the Managing Director of DIVVII in China, which promotes cross-border innovation through mentoring, workshops, and student programs. A graduate of Georgetown University, Nicholas has a passion for connecting people together to solve problems. Nicholas is a U.S. native and Shanghai expat, and as such has a strong background in brokering social exchanges between people. He comes from a background in international education, equipping and training students to learn in other cultures.
---
For more information:

Main Website: https://www.divvii.com
DIVVII China: www.divvii.cn
DIVVII Media Website: www.divviimedia.com
Social Media: