Chinese Startups Smart Keyboard App:
What is Kika?
Kika is a next generation big-data keyboard application that allows users to better express themselves through a wide library of unique emojis, gifs, images and more. The app uses api integration to tailor to the world's most popular social media platforms such as Facebook, Snapchat, Twitter, Whatsapp, WeChat, Line, Slack, and Kik Messenger. Kika's image library updates every day and is furthermore searchable to allow users to quickly find the sticker that best represents what they want to express. The app is currently available on both Google Play and the Apple Appstore. More than just emoji and gif sharing, Kika's products provide users with fast auto-typing & swiping features, natural language prediction, theme & layout customization, and an open plugin platform capable of making many communication tasks more convenient.
What are some of Kika's features?
In addition to its vast library, the Kika app also includes other features to enable a more convenient user texting experience such as:
Swipe texting for faster and more efficient typing
Predictive Text
Selection of texting fonts
Suggested emojis and gifs based on prior user preference
Search option in more than 70 languages
Signature and personalized themes
Customizable layouts and themes
Smart auto-correct
How many images do Kika keyboards include?
Kika keyboards currently contain some 1,600 emojis and emoticons, trending gifs and stickers.
Who is Kika's audience?
Kika currently has an audience of over 24 million active users in the whole world. The majority of these users are Android users, with one out of every 10 American Android owners using Kika.
In comparison to its 99% Android audience, Kika's iPhone users stand at only 1% due to current limitations with the Apple iOS infrastructure. Demographically speaking, Kika caters mostly to younger people, with 62% of their users between 13 and 24 years old, and has the highest concentration of users in Texas and California.The app is tailored to Western audiences and is currently not targeted at the Chinese domestic market. Still, the app's South-East Asian audience is growing at a very fast rate.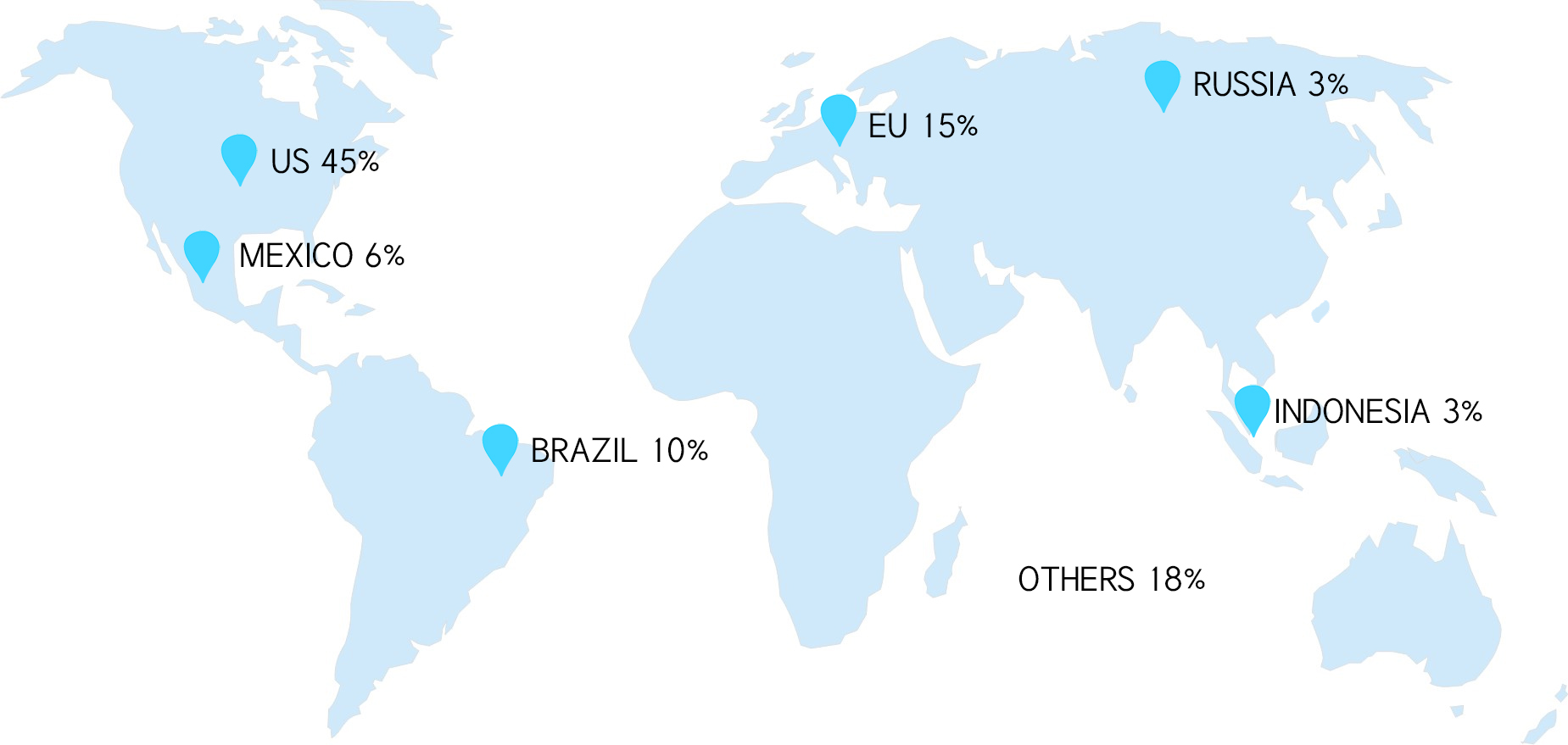 How does Kika hope to expand their product line in the future?
Looking to the future, Kika has its eyes set on exciting new lines of growth. Future versions of the app will soon incorporate voice recognition, allowing users to find the proper icon, gif, sticker etc… at a far faster speed. Furthermore, the company hopes to utilize ever-advancing robotics technology, with the goal being helping users communicate with robots through emoji and image expressions. The aim for this goal is to have it incorporated into the platform within one to two years.
How does Kika market itself?
Kika holds an active marketing department that runs fun video challenges and interactive activities that aim to introduce the company's unique emojis and images.
Furthermore, regularly running ads and top ratings on Google Play act an active source of traffic for recruiting new users.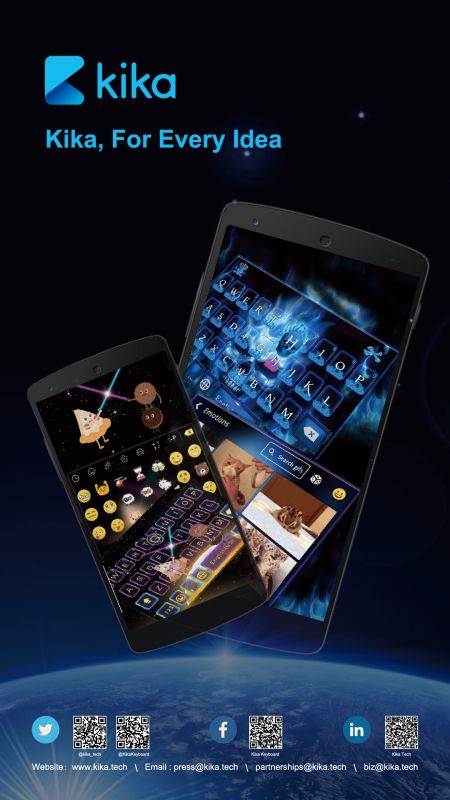 Who are Kika's competitors?
Kika's main international competitors are Swype and Swiftkey, both smart prediction keyboard apps, the latter of which was recently sold to Microsoft for a quarter of a billion dollars. While both of these companies have been purchased by big companies, Kika stands apart from them as a next-generation keyboard that will incorporate robotics, voice recognition and smart searches.  Meanwhile, Sogou, a Chinese keyboard app, stands as the company's main domestic competitor, having reached a valuation of 5 billion dollars. Recently however, Sogou has been searching for a way to sustain their business. What sets Kika apart from its Western competitors is its vast R&D department which invests great time and effort into investigating how to best optimize the keyboard experience for users. By utilizing and incorporating the latest technologies, Kika is able to create the most modern and efficient user experience that constantly updates to the changing times.
What is Kika's business model?
As Kika wants to allow its users to be familiar with its features and build up brand loyalty, it is currently offering free downloads. As such, ads, including those from Adwords and Adsense, are the main revenue for the company at this time. This business model is very similar to other Chinese domestic competitors such as Sogou.
What is the Kika company structure?
The Kika keyboard project started two years ago. As the business began to grow and achieve successes, the company began to grow and spin-off into other companies, each of which have their own CEO and teams. Kika's sister product, Emoji Keyboard Pro, is also free, and is favored by the US audience.
What investments has Kika thus far received?
Kika has thus far secured round B funding from Honghe Venture Capital for 30 million dollars in February of 2016. The company is currently valued at 3 billion RMB or roughly 450 million dollars.
What type of gifs and emojis does Kika offer?
Kika gifs and emojis are vast and range over numerous categories such as food, expressions, activities, animals, and more. As each Unicode has its own protocol, Kika has adaptive plugins in which every app or platform has its own unique IPs of customized emojis.
Where are Kika images from?
Kika's images, emojis and gifs come from a wide variety of sources, presenting users with a diverse and vast database of options to choose from. While the majority of the gifs come from the internet, many of Kika's emojis are unique designs created by the companies own designers. Many of these custom emojis are currently displayed in the Kika app for iOS, which has been out for several months.  These emojis are IP protected in China, and will furthermore be protected in the US as well should a particular image grow in popularity.
Where does Kika operate from?
Kika currently operates in numerous locations running throughout North America, Europe and East Asia.
Meet the team!
Kika Tech, Inc, was founded in 2014 by a team of former key Microsoft, Innovation Works, and Baidu employees. The company currently employs more than 140 employees.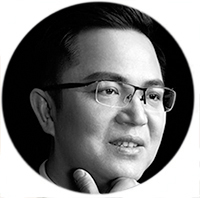 Bill Hu: Bill Hu is the CEO and co-founder of Kika. He graduated from Cheung Kong EMBA, and has over a decade of experience in corporate management and strategic planning in the field of mobile Internet. Bill served as Hangzhou Sky Network Technology Co., Ltd. vice president and successfully led the company to be publicly listed on NASDAQ. Hailing from Zhejiang province where there is a strong entrepreneurship mentality, Bill Hu was recently named China's Top Innovator of 2015 by the Chinese Government Network.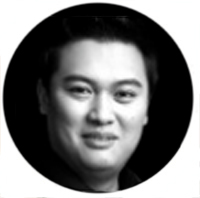 Ric Zhou: Ric Zhou is the co-founder & Head of RD and Product for Kika. Formerly, he was a key member of Tiger Map and Innovation Works. During his stay at Innovation Works, he served as lead of the SnapPea project, and was the technical leader of the project Pudding.com (currently known as Weiche). Ric graduated from Peking University with a master degree in computing science.
---
For more information:
Website: http://www.kika.tech/ 
Social Media:

Twitter:  https://twitter.com/KikaKeyboard
Facebook:  https://www.facebook.com/KikaKeyboard/?fref=ts
Linkedin:  https://www.linkedin.com/company/kika-tech-inc-?trk=top_nav_home
Emails: press@kika.tech | partnerships@kika.tech | biz@kika.tech

Mailing Address:
Kika Tech Inc.
440 N Wolfe Rd,Sunnyvale,CA 94085