Chinese Startups Shopping Mall App: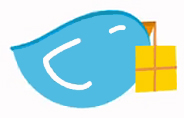 What is Yueguang?
Yueguang (悦逛) is a mobile application intended to both personalize a shopper's buying experience while allowing stores  and high-end shopping malls connect with their consumers. Currently available on both iOS and Android, the application caters to three main parties- shopping malls, their businesses/stores, and the consumers who shop at their stores. The Yueguang platform works with different malls to provide a kind of virtual representation of the malls, in which consumers can interact with and get live updates about their favorite brands and shopping locations via Wifi, Bluetooth and iBeacon. Users can then connect to the store pages and attain points, discounts, and rewards for shopping. Meanwhile, Yueguang provides businesses with more accurate and effective mobile marketing solutions, allowing them to better understand their audience and track traffic to their store. The application likewise delivers valuable information to malls about their stores' various audiences, sales performances, popularity and more.
How does Yueguang serve… malls, shops and consumers?
Malls: Yueguang's main service to malls is providing them with vital analytics and information about their consumers and stores. A central element of the platform's business model, Yueguang sells malls information that clients willingly give and malls otherwise have limited access to. Malls must typically outsource to attain this vital data, a service that can cost upwards of 80K dollars a month. By utilizing Yueguang's vast collected database of information, malls can work to improve their customer service, redesign their layout to be more operationally logical, and help create a more

customized shopping experience for its consumers based on their demands and preferences. Yueguang furthermore works with malls' parking lots, allowing users to input their license plates and potentially receive a free automatic parking ticket when they come to the mall.
Shops: Stores are able to manage their own local pages on Yueguang, and put up new content about their discounts, sales, new collections and more. Utilizing the platform's API docking platform accessibility, these brand page settings are flexible according to the business' preferences. As the Yueguang platform works with Wifi, Bluetooth and iBeacon tracker, stores can choose to trigger a location-based action such as a "check-in on social media" or a push notification when Yueguang users are shopping nearby up to 100 meters away. Stores are furthermore able to interact live with their consumers when they shop at their stores, and create their own reward system for actions such as purchasing items, recurring consumer loyalty, or even just visiting their store for the first time. Like memberships, many stores elect to develop credits or points that have their own currency value and can be redeemed by consumers. Thus far over 10,000 redemptions have been made on the platform.
Consumers: The Yueguang platform creates a win-win scenario for consumers and retailers. In exchange for knowingly sharing information and engaging with the application- actions which greatly benefit stores and malls, users are directly rewarded with customized gifts from their favorite and most valued brands. By scanning the stores' QR codes, users can connect and gain credit from building consumer loyalty at their favorite shopping locations. Yueguang furthermore allows users to share their shopping experiences and check-in to specific stores via social media like WeChat and Weibo. As the platform works on a reward-incentive basis, social media sharing actions allow users to attain more loyalty points.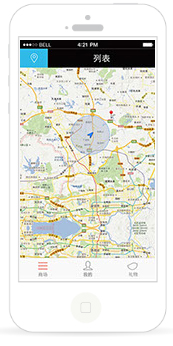 .
What features does the Yueguang platform offer?
In addition to those stated above, the Yueguang platform offers numerous features which include:
Discover:

 Yueguang's algorithms aim to learn the users' preferences and help them discover the most relevant shop promotions, sales, new collections, etc…

Automatic check-ins:

The Yueguang platform is automated and will sign in and record tracks for users so that they can automatically get their rewards.

Interactivity:

 Yueguang holds daily lotteries for free surprise rewards and interactive shopping games.

News:

 Yueguang services users who want current information about their favorite brands and provides them with up-to-date news about local malls and businesses.

Exchange:

 Yueguang has its own format of currency exchange where a user can attain a Silver / Gold / Platinum card to enjoy discounts, while businesses offer their goods and services for consumer loyalty.

Optimization of Traditional Parking Process:

 Yueguang offers users an automated parking solution that can be managed through the platform.
What type of analytics does the Yueguang platform provide to malls?
Yueguang can collect and provide customized analytics for shopping centers according to their different needs. The company acquires a huge data system, which in turn can yield a broad range of vital information and statistics such as customer age distribution, daily store shopping rates, how long consumers stay at a particular store, returning consumers, etc…
How many malls are currently associated with Yueguang and what is their significance?
Yueguang is currently featuring 30 malls in China on the platform. As it takes time to build trust and guanxi (relations) with these centers, the company is working with a leading Hong Kong developer to strengthen these ties and better build expertise in the industry. Yueguang hopes to shift focus in the future and become a platform that most significantly caters to malls, both domestically and internationally. Currently, 4 of the 30 malls on the platform are directly partnered with Yueguang, out of which 2 are the company's primary business clients.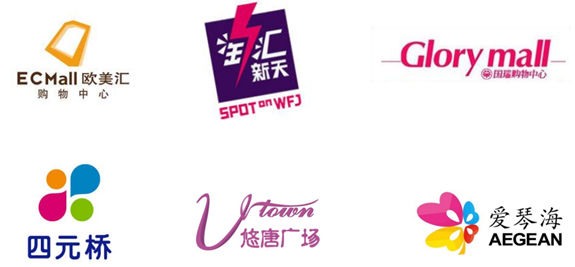 Why is the Yueguang model suitable for the Chinese market?
The Chinese consumer industry differs from Western consumer industries. Whereas in the West big department stores thrive, Chinese consumer culture is far more mall-based. Chinese consumers prefer to have all their shopping needs answered in one location, and therefore malls have had far more success in China and have spread rapidly. As Yueguang caters to the 3 central players in this industry and provides a platform for their easy integration and interaction, it is ideal for the Chinese market.
How many users does Yueguang have and who is their main audience?
The platform currently boasts roughly 60K users. Thus far, most of the platform's audience is in the Guangzhou region in Southern China. As building membership is capital intensive, Yueguang's aforementioned strategy of diverting focus towards mall will likewise shift this role of recruiting users over to them.
Who are Yueguang's competitors?
Yueguang's most significant international competitor is Shopkick, a location-based mobile app that gives users rewards and bonuses for walking into stores. While the Shopkick platform claims over 16 million users, it currently only works with major American retailers. Furthermore, Yueguang's added value to users is its connection to social media, a feature that Shopkick currently does not include.
Within the domestic market, Alibaba's Miaojie provides a loosely similar service and is an indirect competitor to Yueguang. While Miaojie is also based in a mall setting, the platform is built on the Taobao sales pitch foundation and is more Groupon-based. As such, Miaojie is an O2O e-commerce platform whereas Yueguang has a B2B sales platform. The Miaojie platform furthermore doesn't offer per-store check-in or rewards, and is primarily intended to assist in location-based services for consumers.
What has been Yueguang's growth strategy?
Yueguang's initial growth strategy was a one-by-one method which involved directly approaching individual stores. However, this proved to be an unsustainable business model and the company has since begun switching focus to malls for their profitability as well as their mass access to stores and parking lots. Better understanding the mall industry has allowed Yueguang to learn more about customers' preferences and desires, information that has enabled the company to design more relevant and customized advertising. Yueguang considers its primary goals to be working with more stores and businesses via increased focus on malls, transitioning the application's main usage to bigger markets in mainland China, and furthermore automating their services to enable a faster rate of growth. By working to become a largely automated service, Yueguang will offer shopping malls the invaluable service of saving manpower and material resources.
What has been Yueguang's marketing strategy?
Yueguang's main marketing strategy has been through promotional campaigns in the most relevant playing fields- malls and shops. The company has hosted several large-scale events in leading malls to help increase the app's visibility. These events have yielded a few thousand new users and coupon redemptions. Furthermore, several Chinese universities have run their own campaigns promoting the app, most notably including Renmin University. The company has additionally marketed itself by creating engaging and personalized ads that cater to relevant audiences based on data from the app.
Has Yueguang received any funding?
Yueguang has thus far received an angel investment and is otherwise self-funded.
Meet the team!
The Yueguang team currently has 12 members.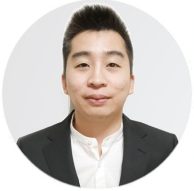 Zhou Jinsheng 周晋生 (Jason): Jason is the CEO of Yueguang and founded the company in late 2014. A Hong Kong native, he completed his undergraduate degree in Madison, Wisconsin, and has a Masters from the University of Hong Kong. Jason worked in finance for 5 years at HSBC and additionally worked for a Nanfeng private equity real estate agency. After 10 years in the States, he decided to return to the Far East and relocated to Beijing in pursuit of fulfilling his true entrepreneurial spirit.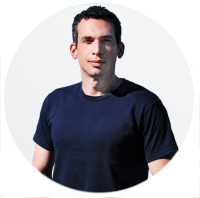 Thierry Coustillac: Thierry is Yueguang's Chief Technology Officer (CTO). He holds an MBA from the University of Chicago and has 10 years of management experience in IT projects. Thierry also served as an international consultant at the Samsung headquarters in Korea.
---
For more information:
Website: www.letsguang.cn
Call: +86 18610738003
For Apple or Android download: